Delivery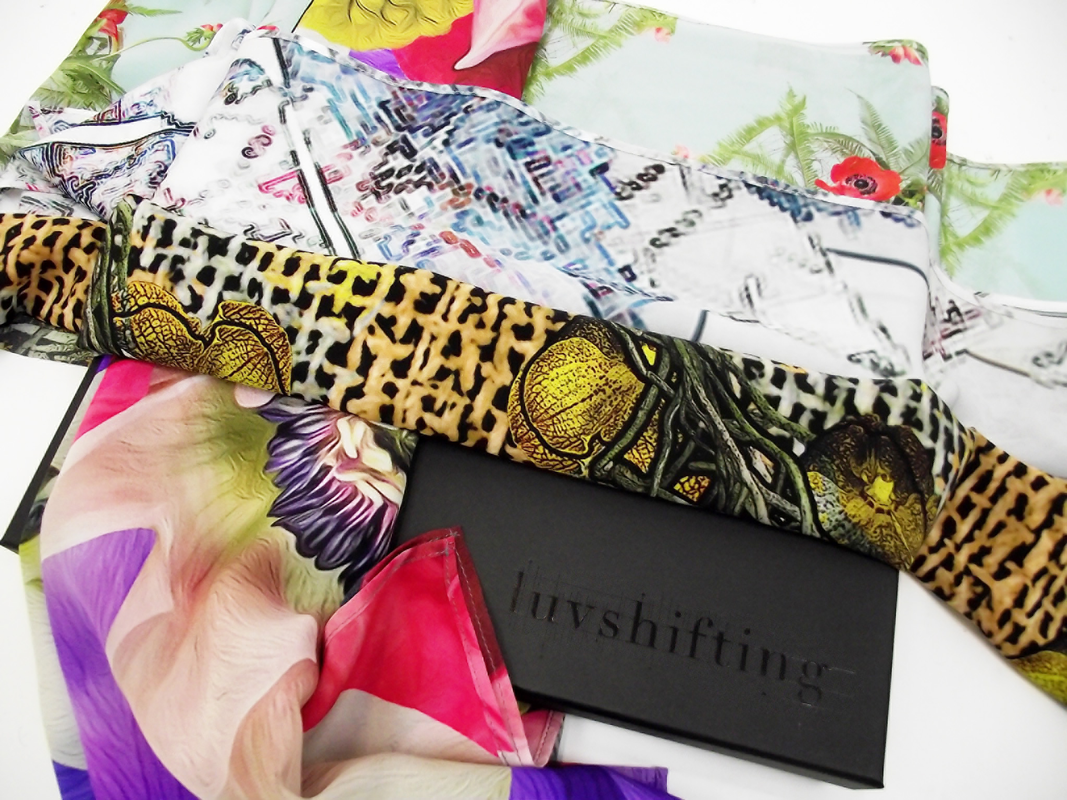 UK delivery
Our silk scarves are usually delivered within 14 days in UK.
Our silk and couture garments take 28 days, as they are made to measure.
We use Royal Mail first class and UPS for our deliveries so you will be required to provide a signature.

If you have any special delivery requirements send an email to fashion@luvshifting.com telling us what you need, please also provide a phone number we can call you back on.
International delivery
There is no extra cost to get to you and we will contact you with step by step progress of your delivery once it has been dispatched.
All images are created and owned by luvshifting. Please get int touch via our contact page if you wish to use anything.